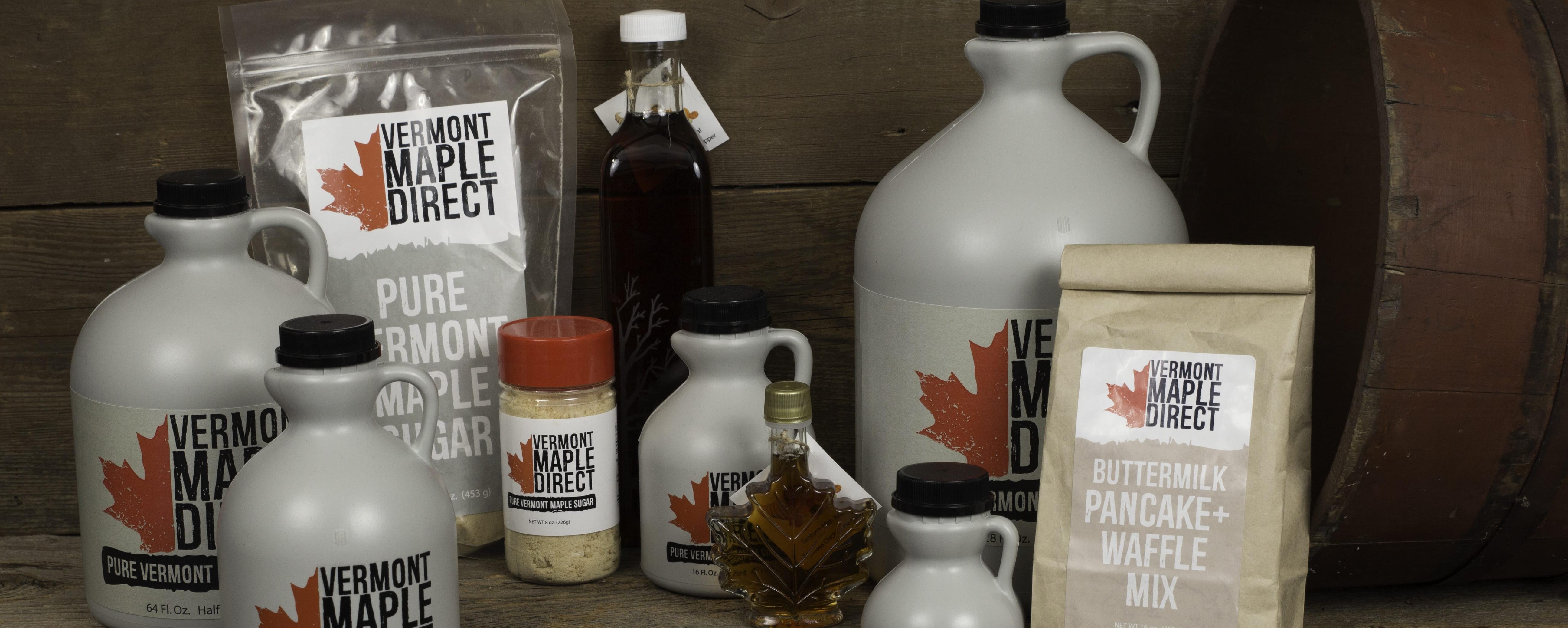 Wholesale and Bulk Pure Vermont Maple Syrup
Commercial & Wholesale Maple Products For Use in Restaurants, Stores & Bakeries
Whether you're a chef, food manufacturer, or retailer, Vermont Maple Direct is committed to meeting your wholesale and bulk maple syrup needs. The demand for maple's unique flavor profile is virtually exploding with an ever expanding line of maple-sweetened products, from yogurt, ice cream, baked goods, and snacks, to beers, beverages, glazes for meats, and flavorings for every dish imaginable.
Vermont Maple Direct's pure Vermont maple syrup is non-GMO. We offer both conventional and organic certified maple syrup. Each and every batch produced and container filled, is documented and traceable, from the day it's made to the day it's delivered. We recognize and are committed to satisfying the unique needs of our wholesale and bulk maple syrup clients. A comprehensive inventory, quality, and consistency are what you can expect from our product line. Ask about our expanded glass packaging line and private labeling.
One Gallon, Five Gallon, & Fifty Five Gallon Quantities are Available for Large Volume
- Expanded Packaging Options for Wholesale Customers
- Non-GMO
- Available in Organic Certified
- Case Lots of Maple Syrup Available

Call (802) 522-9983 now for pricing and orders, or fill out the form below and we will contact you promptly!
Wholesale Maple Syrup Request Form