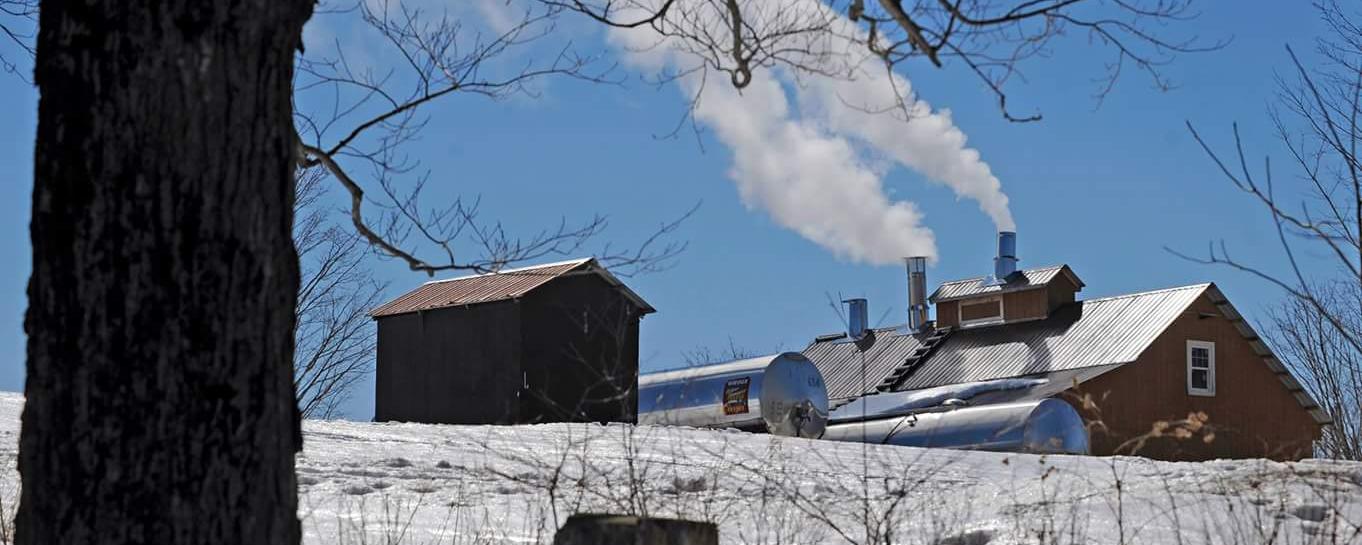 About Vermont Maple Direct
Vermont Maple Direct is based in Washington, Vermont, and was founded by the Collins family of sugarmakers. We produce maple syrup from over 400 rolling acres of pristine, central Vermont sugarwoods, and have deep roots in the maple industry going back four generations.
Maple From Tap to Table
As maple syrup's popularity and demand for the characteristic quality and complexity only Vermont maple syrup can offer continues to grow, Vermont Maple Direct was established to bring the highest quality maple products from Vermont's Green Mountains, to your kitchen, table, or business.
We work closely with a select group of family maple farms that produce our syrup. Each and every product is hand-packed to ensure a clean, pure, and consistent product, and every farm we work with is dedicated to sustainable forestry practices for harvesting and producing maple syrup. The same uncompromising standards on the farm are carried over into the sugarhouse, the packing room, and guide the entire Vermont Maple Direct mission.