Maple Syrup for Food - Recipes and Restaurants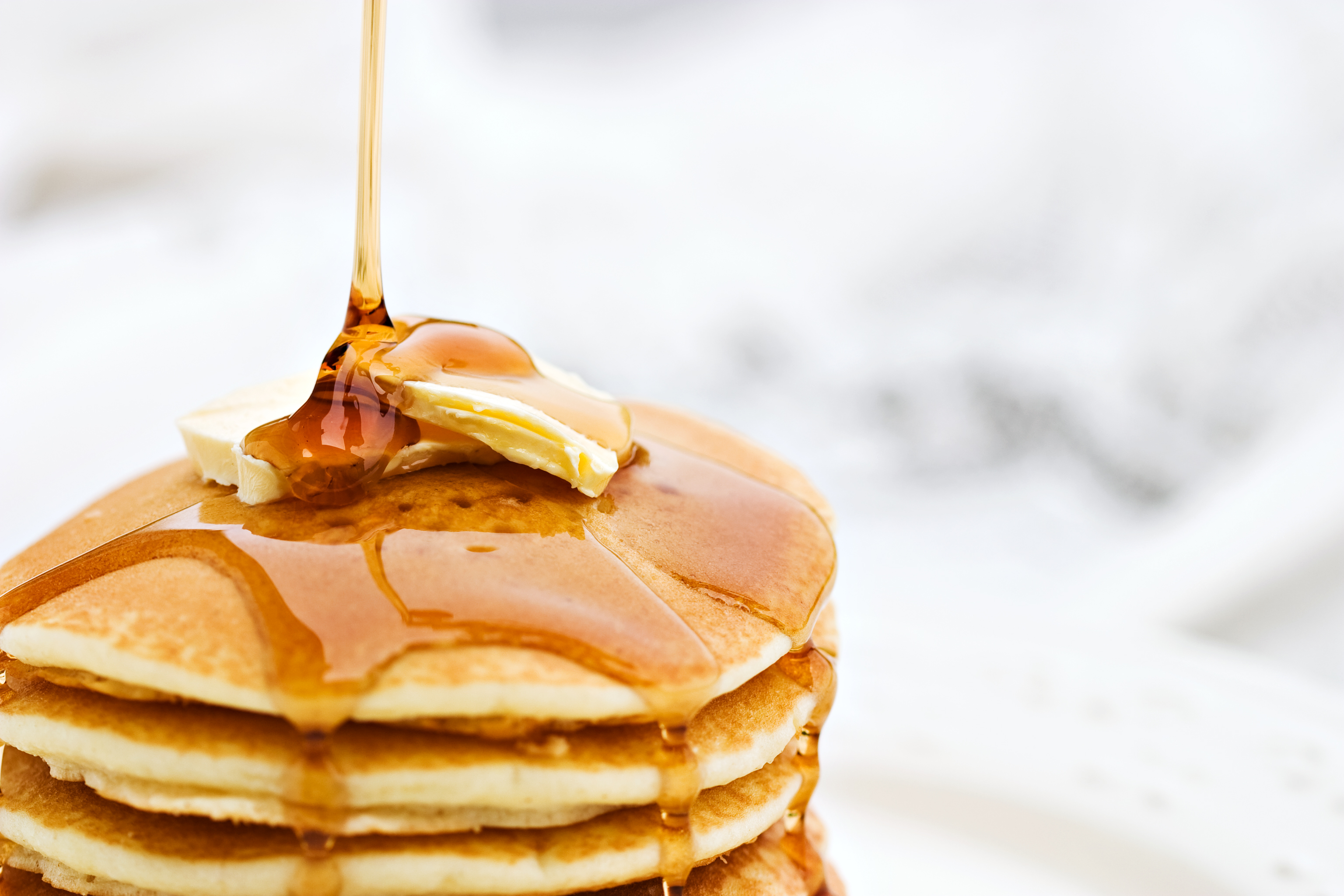 Jan 21, 2020
It's called liquid gold for a reason. Whether you are cooking breakfast, dinner or baking something sweet for a loved one, maple syrup can make any recipe sweet and savory with just a dash.
Not only is maple syrup a natural sweetener, but it can also be cost-effective and healthy compared to other sweeteners. Buy it in bulk and you will be surprised at how long it will last you. It is not only high in antioxidants, but every spoonful offers nutrients like riboflavin, zinc, magnesium, calcium, and potassium.
And the truth is, life is too short for fake maple syrup. Your recipe will not taste the same, and the recipient of your treat will not enjoy it nearly as much.
This is where Vermont Maple Direct comes in. We have the resources you need to provide your customers with a meal they will keep coming back for. We offer bulk orders of real maple syrup, each one is fit to meet the needs of your recipe requirements.
Take your bulk order or real maple syrup from Vermont Maple Direct, and try out one of these recipes to satisfy the needs of your customers. You won't regret it.
Breakfast
Although we have this on the breakfast list, it could be the perfect dessert or snack if you are craving something sweet. This recipe calls for Grade A Medium Amber, but you can choose the grade that you prefer.
These take 40 minutes to cook and are extremely easy to make. Use whatever grade maple syrup you prefer and serve between 6-8 people, depending on the serving size you provide.
This is the most perfect way to start a blustery, cold day. The comfort factor of this golden brown, maple-kissed, baked oatmeal reminiscent of cookies, granola, and cake cannot be exaggerated. Enjoy a bowl of this drizzled with cold heavy cream.
Use grade B (dark) maple syrup for this recipe and baked the scones for 15-20 minutes or until they are golden brown. This should bake about 24 scones and will feature the subtle flavor of real maple syrup, both in the scones themselves and in their glaze.
Skinny Pancake is in both Burlington, VT, and Montpelier, VT, offering several crepe options for those with a sweet tooth. There is the Crepe Monsieur, the Blueberry Pancrepe, the Noah's Ark and the Deja Vu crepe. Each one offers its own unique flavor, with a drizzle of maple syrup on top.
If you are looking to indulge in a maple latte with a maple biscuit, August First is the place to go. Their maple biscuits are hand-mixed, delicate and flaky with a Vermont Maple Syrup glaze.
Whether you are trying the Hot Dog Mac + Cheese Pancakes or the Mac + Cheese Pancakes, the habanero maple syrup that is in the recipe is both different and flavorful. Either visit Butch + Babes in Burlington, VT or make your own at home!
Dinner
The maple baked beans are not something you can whip up, they take over 3 hours to make but they are absolutely worth it. The recipe asks for 1 cup of real maple syrup, whichever grade you prefer.
This recipe calls for ¼ cup of real maple syrup and serves up to 4 people. With only 265 calories, this recipe is easy to prepare and absolutely mouthwatering.
If you enjoy sweet potatoes in a savory manner, this recipe is right for you. The recipe requires a ¼ cup of maple syrup and it adds welcome depth without making it sticky-sweet.
These are quick and easy, with a total time of only 35 minutes to prepare and cook. They are described as being sweet, savory, rich and tender. The recipe asks for a ¼ cup of maple syrup and 12 strips of bacon, but you can do more if you prefer more.
This recipe is the perfect combination of both sweet and savory. It asks for ½ cup of maple syrup, divided within the first half and the second half of the recipe. Serve it with a steamed vegetable and a dinner roll. Your guests will not be disappointed.
This meal can be found at Poco in Burlington, Vermont. Halloumi is a semi-hard, unripened, brined cheese made from a mixture of goat's and sheep's milk. It has a high melting point and can easily be fried or grilled. This specific recipe calls for real maple syrup. Visit the recipe or try it on your own at home!
The sweet maple syrup and the crispy Brussel sprouts make the perfect combination. It is both sweet and salty, with a small 25-minute bake-time. Serve this recipe as a side dish, or eat it solo depending on your desires.
Dessert
Finish a homecooked meal with a sweet dessert. This recipe substitutes the more commonly used corn syrup for real maple syrup. It asks for the No.1 Medium Grade and serves up to 12 people.
This soft and doughy snickerdoodle recipe will blow your mind. The maple syrup not only adds flavor but it also helps to keep the cookies moist and chewy. It is no surprise that the maple syrup is the secret to this remarkable recipe!.
This recipe calls for 1 ½ cups of Amber maple syrup and serves up to 8 people. Although it requires a good amount of preparation, bake time and chill time, it is well worth the wait and your customers will think so too!
Thanks to Martha Stewart, you and your customers can enjoy a sweet and savory Maple Cream Sandwich Cookie with very little bake time. The recipe requires 1 cup of maple syrup, with whichever grade you prefer.
May We Also Suggest